Dr. Rus Hamilton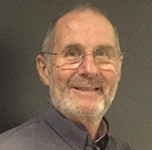 Dr Rus Hamilton
MBBS, B.Ed, M.Ed, M.psych.Med.
Dr Rus Hamilton has over 30 year's experience in family medicine and men's health. He has Master's degrees in Education from Latrobe University and a Masters Degree in Psychological Medicine from Monash University and he is easy to talk to about men's health issues.
Rus is an endurance cyclist who has competed in numerous events in Australia and overseas for more than twenty years. He understands and has an interest in maintaining physical and psychological health in men at all stages of life. He is particularly interested in the men's health issues of maintaining physical fitness and strength, reducing obesity, cardio-vascular and diabetic risks. Russell is the coordinator of The Men's Health Melbourne Comprehensive Men's Health Check.
He works in collaboration with the specialists in the clinic in the management of erectile and ejaculation disorders, scrotal and testes abnormalities, urine flow and prostate matters, testosterone and other hormone problems. He has overcome a number of men's health issues personally so he is empathetic to men who are suffering health problems. He is married, with five daughters and a grandson.
To make an online appoint with Dr Russel Hamilton click here